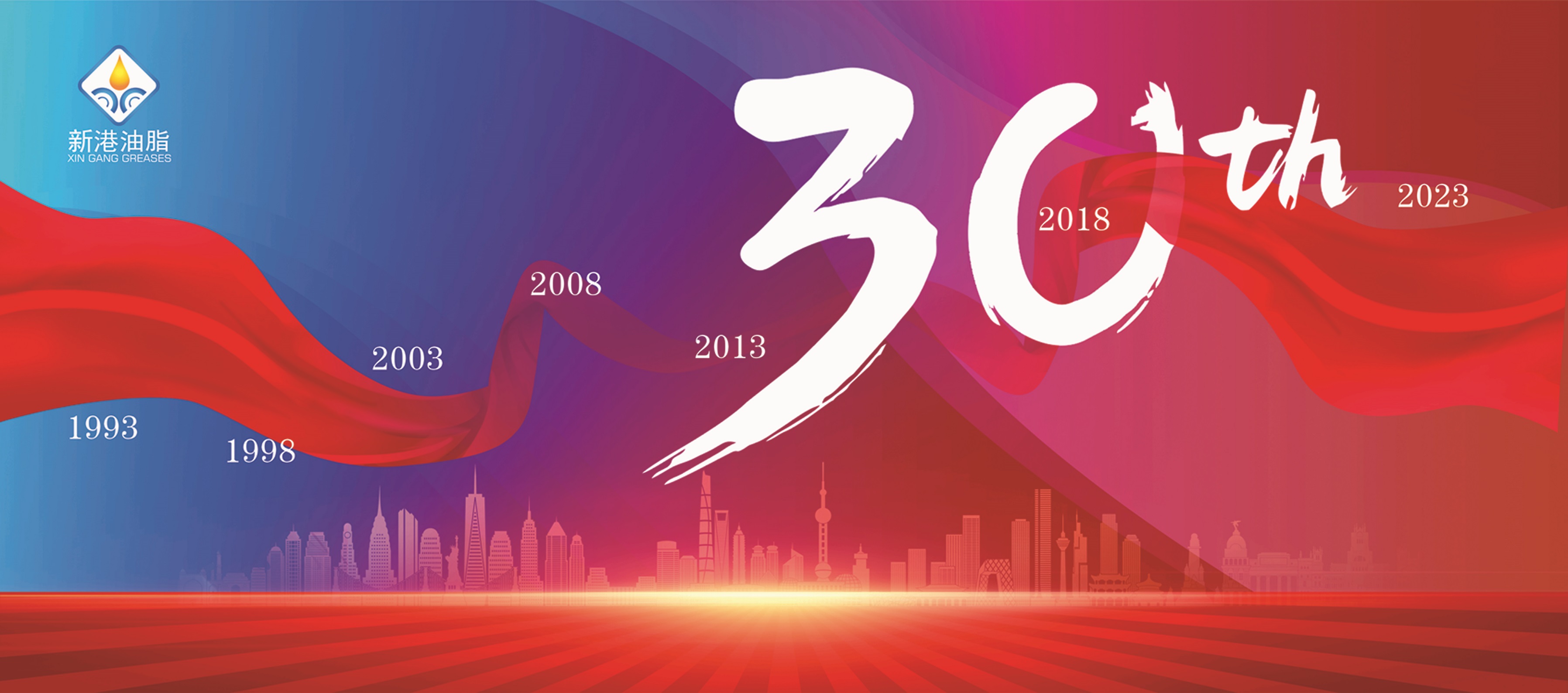 30 years is a historical milestone for a company. During the past 30 years, Hangzhou Xingang has witnessed and participated in many great events, Chinese petrochemical development has mingled with China's reform and opening up and Chinese enterprises have grown stronger and become more innovative. 
Hangzhou Xingang Lubrication Technology Co., Ltd was founded in 1993. It is a National high-tech enterprise and located in Jiande, Hangzhou, Zhejiang. It is mainly engaged in the production, R&D and promotion of Lubricants and greases.
Our products include:
Lithium grease
Polyurea grease
Lithium complex grease
Calcium sulfonate complex grease
Aluminum complex grease
High temperature grease
Special grease
Industrial oils
Automible oils...
Hangzhou Xingang has been rated as a high-tech enterprise for many times.  It is one of the leading companies in its industry in terms of proprietary intellectual property rights, scientific and technological research transfer and R&D. "Xingang" brand regarded as famous brand of Zhejiang province. 
Our products were widely used in many industries including: metallurgy, cement, assembling, electronic tools, sea ports, vehicles, machines, textile, printing and dyeing, sugar making, chemical, electricity generation etc. 
Our Polyurea grease holding the biggest market share of Chinese polyurea grease market, is widely used and warmly welcomed in many large size steel works, including Wuhan Steel, Hebei Steel Group, Shandong Steel Group, Magang Steel, Taigang Steel, Pangang Steel, Liugang Steel, Shaogang Steel, Shagang Steel, Baogang Steel, Shuigang Steel, Kungang Steel etc. In the past 30 years, we have service for more than 40 big steel mills in China.
And thanks to great development in China domestic market, Xingang Petro products are more and more warmly used by friends worldwide. 
Bearing in mind the tenet of "Sincere, Convenient and Comprehensive", Hangzhou Xingang provides customers and friends with free technical service, comprehensive consultancy of lubrication, keeping the lubrication parts in the best lube conditions, making a contribution to better social and economic efficiency. 
Hangzhou Xingang, a mission-oriented enterprise, will embark on a new journey while remaining true to its original aspiration. Standing on the new starting point, it is ready to win new victories and embrace more glorious prospect.